*** Mystery Boxes are SOLD OUT.
It's Black Friday and we've got some brand new MVP discs! They are available as of 8:00 AM Mountain Time, on Friday, November 27th.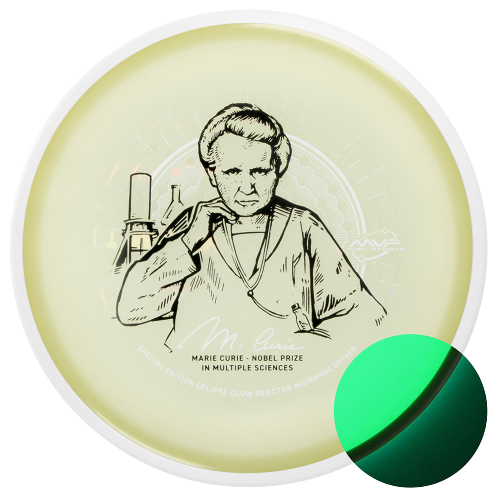 MVP

 Eclipse 2.0 Reactor – SE Marie Curie – $29.99
The Mother of Modern Physics, the first female recipient of the Nobel Prize, and the discoverer of isolated polonium and radium – Marie Curie has earned her place in history, and now she's taking her rightful place in
MVP
's run of Scientific Special Edition's! Realized in an ingenious triple foil by our very own Mike Inscho, the Eclipse 2.0 Reactor SE Marie Curie was designed from the ground up to be a truly unique glow experience. Paired with 
MVP
's industry leading Eclipse 2.0 glow, this SE is a head turner in both the daylight and the dark (keep an eye out for those ghost foil accents!). Discover the secrets of glow with the Marie Curie Eclipse 2.0 Reactor SE!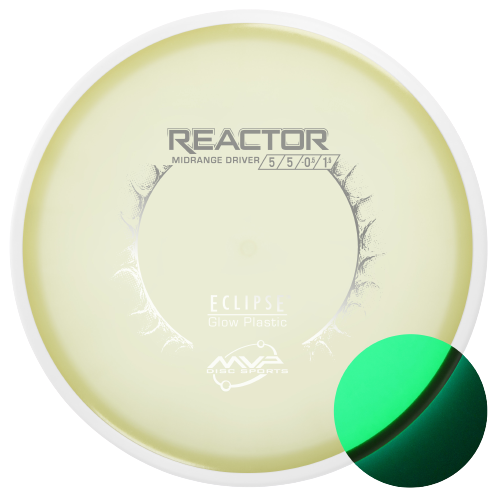 MVP

Eclipse 2.0 Reactor – Stock – $27.99
MVP
's first stock release in Eclipse 2.0, the Eclipse 2.0 Reactor is here to light the way! Your workhorse midrange can now fill yet another duty – nighttime disc golf! Ushering in the transition from rim-based glow to an industry leading core-based glow, the Eclipse 2.0 Reactor will combine a new and improved glow experience with the fan favorite flight of the Reactor. The white rim may no longer be photoreactive, but the core brightness is out of this world! This combination is sure to be a smash hit, so spend less time looking for discs and more time playing – get an Eclipse 2.0 Reactor today!
MVP

Eclipse 2.0 Mini Nano – Stock – $7.99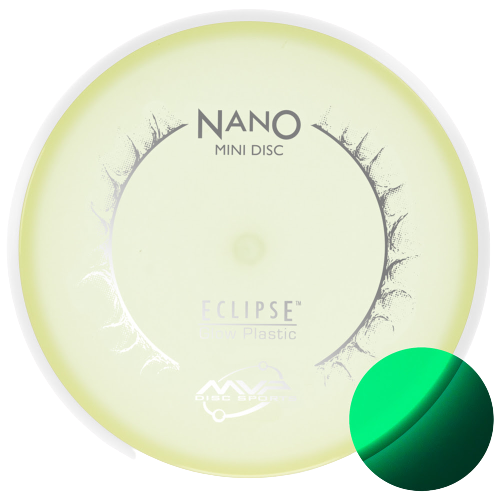 The Eclipse 2.0 Nano Mini is here to brighten up nighttime disc golf! Jam packed with the same premium glow that is found in the Eclipse 2.0 Reactor, the Eclipse 2.0 Nano Mini is a perfect solution for marking discs in dwindling daylight. Pairing beautifully with other Eclipse 2.0 products, the Eclipse 2.0 Nano Mini is here to round out your perfect glow lineup – don't play glow without one!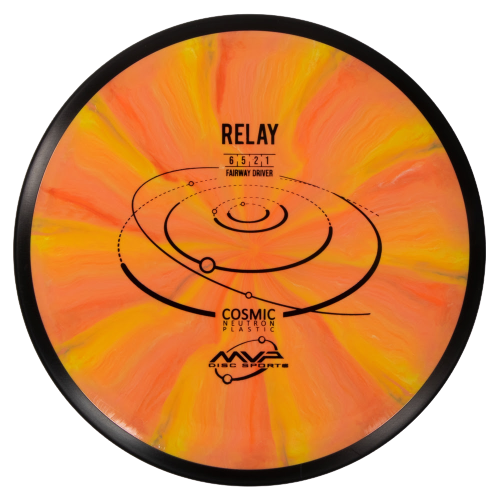 MVP

Cosmic Neutron Relay – Stock – $22.99
A longtime favorite of both beginning players and top pros alike, the Relay brings its workable flight characteristics to the swirly goodness of Cosmic Neutron! With an extremely wide range of color combinations and swirl patterns, fans are sure to find a Cosmic Neutron Relay that speaks to them. The Cosmic Neutron Relay has all of the grip and durability of the premium Neutron Relay, only now it's packed with an extra aesthetic punch. So, whether you're looking for your first driver or are wanting to carve tunnel shots in style, there is a Cosmic Neutron Relay out there for you!
SOLD OUT!
MVP

Holiday Mystery Pack – Prototype Reactor + 10 LAB Seconds + Lab 2nd Glow 2.0 Nano Mini – $129.99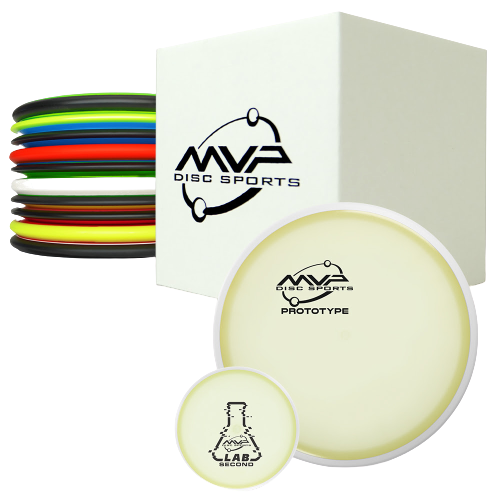 Providing another phenomenal value for the Holiday shopping season, 
MVP
 is ecstatic to be able to offer the Holiday Mystery Pack! In this Mystery Pack, you'll receive a Prototype stamped Reactor, 10 Lab Seconds, and a Lab 2nd Glow 2.0 Nano Mini – quite the deal! Whether you're just looking for a great value on discs or you're a collector eying that Prototype Reactor, there's something for everyone in the Holiday Mystery Pack! When these Prototype Reactors go, they are gone for good – don't get left in the dark this Holiday season, get your glow on with the Holiday Mystery Pack!