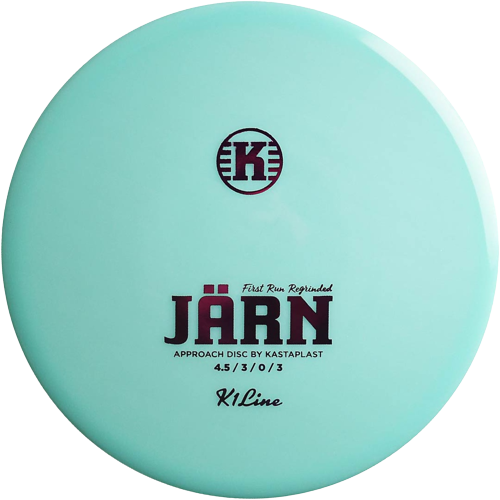 The Regrinds are here! Again, the quantities are somewhat limited, so we're going to do something similar with the First Run Regrinds, as we did the First Runs.
Everyone who purchases at least $19.99 worth of Kastaplast discs from our online store before midnight Mountain Time on Saturday, March 26th, 2022, will be entered into a draw for the opportunity to purchase a brand new First Run Jarn Regrind for $32.99. One entry per customer. Draws will be made on Sunday, March 27th, and those customers will be notified on how to make their First Run Jarn Regrind purchase for $32.99. And in case you're wondering, we do have MANY MANY MANY Kastaplast discs in stock, even some special edition discs, X-outs, glow galore. Plenty of discs to choose from.
That's it. It's simple. We wanted to be as fair as possible to our many customers. Draw will take place on Facebook Live, at 7:30 PM Mountain Time on Sunday, March 27th.
Note: If you purchased Kastaplast product to make it into the last draw, you will be automatically entered. EXCEPT if you won one of the First Run Jarns, then you'll need to make another purchase in order to be entered again.