New Discmania has arrived in the JK Discs Shop!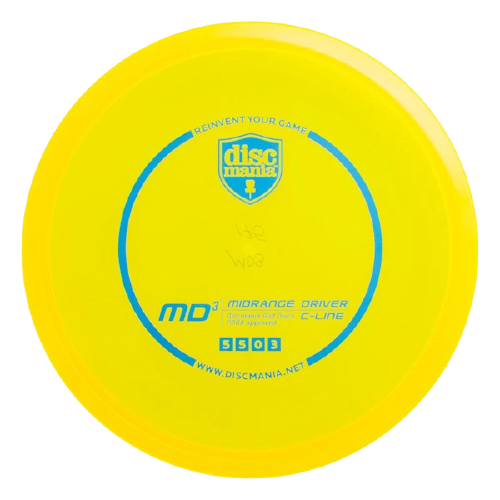 The Discmania MD3 is a reliable and versatile midrange disc, which in its different weights can be used to fill all midrange needs of an average player. It has a sleek profile that is easy to grip even for those who have experienced problems with midrange discs before. You can rip this disc hard, which makes it perfect for controlled medium range drives too.
Check out what Simon Lizotte has to say about the MD3:
"The MD3 is somewhat comparable to the MD2 by it's feel in the hand, but that is where the comparison ends. The MD3 is more overstable, which makes it great for headwind shots and good for any kind of hyzer throws because of its reliable fade at the end of the flight. At max weight this disc is a great choice for players who throw harder and have faster arm speeds. The MD3 is a perfect addition for every player's bag."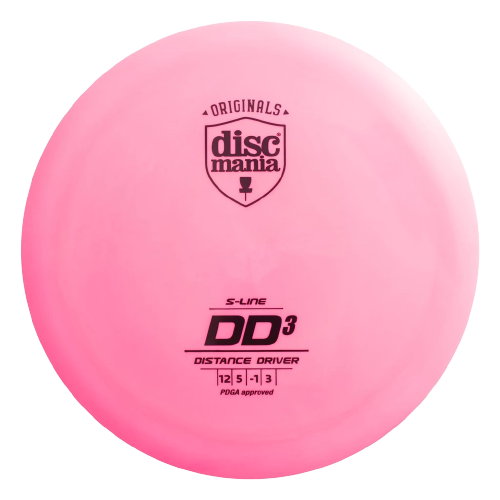 The DD3 is the distance driver that has been optimized to bring massive glide and distance to those who have the power.
The DD3 is a stable to overstable distance driver that offers a ton of glide for players who are able to get this disc up to speed. The DD3 crushes down the fairway with enough stability to handle pro level power without turning over and enough glide to give the disc a full flight. The stability of the DD3 also makes it an excellent choice for anyone who is looking to get the most out of their forehands. Fans of beat in PD2's will find a reliable replacement straight from the store with the DD3.
The DD3 is perfect for pro players who are looking to expand the limits of what a distance driver can do, or any player looking for a reliably stable driver in their bag. Eagle Mcmahon says "The DD3 reinvented the way I think about distance shots. Whether I'm throwing backhand or sidearm, the DD3 gives me confidence looking down the fairway. The mold offers an incredible culmination of speed, glide, and semi-overstable stability. It has helped me add significant range to my distance game without sacrificing control. I would recommend the DD3 to a wide range of skill levels since there are many different uses for the disc."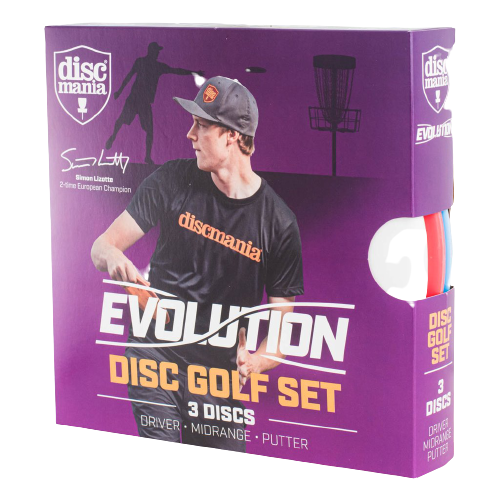 Evolution Starter Set – $39.99
Grab the perfect disc golf set to get your game started on the right foot. We've assembled a package of three GEO Line Evolution discs that are well suited for beginner to intermediate play and even some more advanced ones, too. All discs included are PDGA approved.
About GEO Line: This plastic is similar to D-Line plastic in our Originals line. Affordable, easy to throw, and able to handle moderate wear and tear on the course. Please note that GEO plastic may wear in quicker than other types of premium plastic we produce such as NEO.
This set contains:
Geo Essence: Fairway driver
Geo Origin: Mid-Range driver
Geo Link: Beaded putter